5 simple ways to cut the cost of driving
Running a car can be one of your biggest and most frequent outgoings, so driving can leave a serious hole in your pocket.
Thankfully, there are some really simple and straightforward ways to reduce the cost of being a motorist, which don't detract from the convenience and enjoyment that driving can offer.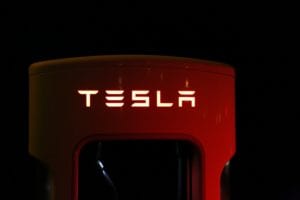 Choose a fuel-efficient vehicle
The first step is to select a car with good green credentials. Not only does that mean you aren't using or paying too much for fuel, it can also help you save money on road tax and congestion charges in towns and cities.
Start by looking for vehicles with high miles per gallon (MPG) ratings, or perhaps consider alternatives such as hybrid or electric vehicles.
Drive sensibly
Your driving habits directly affect how much fuel you use, and in turn, the amount you're paying at the pump.
So take simple steps such as sticking to speed limits, keeping your tyres properly inflated and turning your engine off if you're likely to be at a standstill for over a minute. That way, you can enjoy more fuel-efficient trips.
Shop around for insurance
Many motorists make the mistake of just accepting the first insurance quote they're given, but it's well worth researching the market to find the best deal.
Shopping around also allows you to make sure you're choosing a policy that reflects your specific circumstances, so you're only paying for what you actually need.
Maintain your vehicle
Your car will be much more fuel-efficient if it's well looked after, and getting it regularly serviced and MOT'd has multiple benefits. Your vehicle will run more reliably at peak performance for much longer, so you're less likely to have to fork out for costly repairs or replace your vehicle completely.
You could also save a few extra pounds by learning how to perform fairly basic tasks such as checking your oil levels yourself.
Plan your journeys
Planning your route, the time you set off and combining errands to reduce the number of trips you take could pay off handsomely.
There are plenty of tools and apps available, such as Google Maps, that can help you identify the best time to set off and which routes to take and avoid, as well as get real-time information on traffic conditions.
Driving can be essential in many aspects of your day-to-day life, so it's easy for costs to mount up and even become something of a burden.
But by following these five simple steps, you could make considerable savings and free up cash that could be far better spent, saved or invested elsewhere.