The Bank of England surprised us this month by holding interest rates at 5.25 per cent, bringing to an end a run of 14 consecutive interest rate hikes.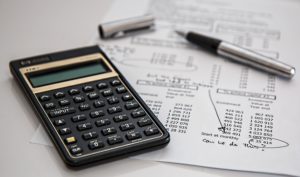 So what does this mean for you and your money? Can we cautiously hope that interest rates have peaked?
The Bank of England started hiking rates in December 2021 in an effort to tackle inflation. However, these figures have been starting to move in the right direction, falling from a peak of 11.1 per cent in October 2022 to 6.7 per cent in August 2023.
Of course, this is still well above the Bank of England's target of two per cent, but it has led to cautious optimism that we might now finally be turning a corner.
What do the experts say?
A number of analysts are hopeful that regular interest rate hikes might now be behind us, at least for a few months.
Rob Wood, chief economist to the Bank of America, for example, believes interest rates will stay at this level "for quite a while yet, certainly through to the second half of next year, maybe even longer".
Speaking to Sky News, he said he hopes this decision marks the end of the increases, and that he believes the latest inflation figures "tipped the balance" for the Monetary Policy Committee.
The Institute of Chartered Accountants in England and Wales is also cautiously confident, saying the rate freeze "hopefully" means the Bank of England is "becoming more forward-looking in setting interest rates, rather than being fixated on backward-looking data".
Economics Director Suren Thiru added: "It will come as a relief for those people struggling with their mortgage bills."
Marcus Brookes, chief investment officer at Quilter Investors, has predicted that the Bank of England might start raising interest rates again later this year or maybe in 2024. He described the MPC's decision as "bold", adding that he believes the Bank of England is "signalling that its job is nearly done for now".
"This doesn't mean the pain will simply go away for businesses and consumers," he continued. "The Bank of England has made it clear that rates will be higher for longer, so investors need to prepare accordingly."
Richard Garland, chief investment strategist at Omnis Investments, is also confident that this UK interest rate cycle has hit a peak.
"The Bank appears to have concluded that monetary policy is tight enough already to stem strong wage growth given weakness emerging elsewhere in the labour market, sufficient to bring inflation back to target," he said.
Despite this sense of optimism, the Bank of England's governor Andrew Bailey has insisted there is "no room for complacency" regarding inflation, as the rate of price increases is too high.
"We'll be watching closely to see if further increases are needed," he commented.
"We will need to keep interest rates high enough for long enough to ensure we get the job done."
As ever, we'll be at your side to make sure your money is working hard for you throughout these volatile times.
If you have any questions, please get in touch and we'll be happy to speak with you.
Sources
https://www.standard.co.uk/business/bank-of-england-rates-hold-or-hike-5-5-inflaton-boe-mortgages-b1108561.html
https://news.sky.com/story/interest-rate-decision-bank-of-england-nationwide-cost-of-living-12615118
https://www.icaew.com/about-icaew/news/2023-news-releases/interest-rate-hold-provides-welcome-relief-icaew-says-september-2023
https://www.morningstar.co.uk/uk/news/AN_1695295227199156300/london-market-midday-sterling-slumps-as-boe-ends-hiking-streak
https://www.reuters.com/world/uk/view-bank-england-halts-run-rate-rises-pound-drops-2023-09-21/#:~:text=RICHARD%20GARLAND%2C%20CHIEF%20INVESTMENT%20STRATEGIST,bring%20inflation%20back%20to%20target.%22