At HK Wealth we take sustainability and the future of our planet very seriously.  
We all know by now the importance that needs to be placed on sustainability and the future of our fragile planet.  HK Wealth as a business and Garry personally takes this subject very seriously and we are passionate about doing all we can to help.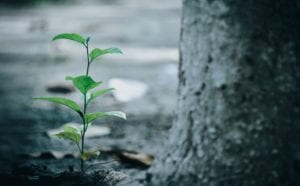 As a business we take some simple but important steps that can help.  For example we minimise the amount of paper we issue and post and when we do use paper we use it from sustainable resources.  As a business, we therefore issue almost all of our client documents electronically, including our monthly eNews,  using a secure and encrypted client portal.  We also use the latest digital signature software again to reducing the need and amount of paper required.  As well as saving on paper these solutions are also very effective and efficient.
HK Wealth also offer regular online client meetings via Zoom where appropriate which cuts down on travel and therefore benefiting from lower emissions and pollution.
We are also very passionate about our partnership with Ecologi to plant trees and fund the world's best climate crisis solutions.  You can see on the various pages of our website the link to our Ecologi page.
Every month we contribute towards the cost of planting additional trees and offsetting CO2 emissions.  Our efforts directly have a positive impact on atmospheric CO2 levels.  You can read more about the wonderful projects around the UK and abroad and the positive impact it is having on the planet.
HK Wealth have also developed an ESG investment solution.  It is important that clients and investors consider the importance of how their investment portfolios are currently invested with regards to the environment and as a result in 2021 HK Wealth launched new ESG investment portfolios.
ESG investing is a responsible investment strategy that seeks both financial return & positive change.  The three pillars of ESG investing (environmental, social & governance) combine to define what most people would categorise as good business practice.  Please do get in touch to find out more information about this exciting investment initiative which also has a positive impact on the planet.