June saw all the world's leading stock markets rise, despite being another month where the US/China trade tensions continued to simmer. The World Bank adjusted its global growth prediction to just 2.6% in 2019, and added a very slight increase to 2.7% in 2020. Forecasts for jobs were quite bleak too, with Oxford Economics predicting that up to 20m manufacturing jobs around the world could be lost to robots and automation by 2030, with the service sector to expect a squeeze from AI.
But it's not all bad news if we dig a little deeper…
UK
UK consumer confidence hit an eight month high in May, with unemployment continuing at a record low level and wages growing faster than expected in the three months from February to April, at 3.4%.
UK house prices slipped in May in a subdued market and – not helped by car plant shutdowns – figures showed that the UK economy had contracted by 0.4% in April. Car manufacturing fell by 24% in that month, with the Society of Motor Manufacturers and Traders saying that production is now 45% down on a year ago.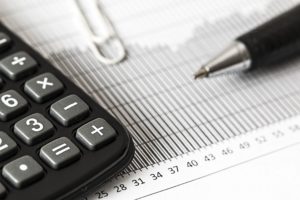 With the continued uncertainty over Brexit and the ongoing global trade tensions, audit firm KPMG forecast that UK GDP growth will be 1.4% in 2019, falling to 1.3% in 2020, with both figures 0.2% down on the firm's forecasts in March.
The FTSE 100 index rose 4% in the month to close June at 7,426, while the pound ended the month unchanged in percentage terms, trading at $1.2696.
Europe
German industrial production in April was down by 1.9% compared to the previous month, with exports 0.5% lower than the same period in 2018. The Bundesbank – Germany's central bank – is now predicting growth of just 0.6% this year, compared to a forecast of 1.6% growth it made in December. The ECB said that it would keep interest rates on hold at the current record low levels until at least the middle of 2020, as it continues to try and spark some life into the Eurozone economy.
Both German and French stock markets rose by 6% in the month, to close at 12,399 and 5,539 respectively.
US
Figures showed that the US economy had only added 75,000 jobs in May, far fewer than the 180,000 analysts had been predicting. It is possible that another month of poor figures could see a cut in interest rates from the Federal Reserve – something the President has long called for. Wage growth was also sluggish, although US unemployment remains at a 50 year low of 3.6%.
The Dow Jones index enjoyed a good month, rising by 7% to close June at 26,600.
Far East 
Alongside the protests, there are worries that the proposed legislation might damage Hong Kong's status as a global financial centre. "The proposed legislation would undermine Hong Kong as a hub for multinational firms [and] as a global financial centre," said a Washington-based think tank.
All the leading Far Eastern stock markets were up in the month. Despite the protests, Hong Kong led the way, rising 6% to 28,543. The South Korean market was up by 4% to 2,131 while China's Shanghai Composite Index and Japan's Nikkei Dow were both up by 3%, to end the month at 2,979 and 21,276 respectively.
Emerging Markets
India's first quarter showed the economy growing at 5.8% – impressive compared to economies in Western Europe, but below the 6.6% recorded in the previous quarter and below the 6.4% posted by China.
Things got worse when the US imposed a 10% tariff on a series of Indian imports, including imitation jewellery, building materials, solar cells and processed food. Inevitably this led to fears of job losses and India was quick to retaliate as it imposed tariffs on 28 US products, some as high as 70%. All this ended with India's market dropping 1% to end the month at 39,395.
Meanwhile the markets in both Russia and Brazil moved up in the month: both up by 4% in June, with the Russian market closing at 2,766 and the Brazilian market going through the 100,000 barrier to reach 100,967.
We hope the sun is out where you are and that you have an enjoyable month.