We've all been there, the boiler breaks, the car decides that today is not its day or a bill appears out of nowhere. For these sudden expenses, you need to have access to your money. The UK has favoured instant access savings accounts for a good while now, with a staggering 77% of cash savings now being held in these easy access savings accounts.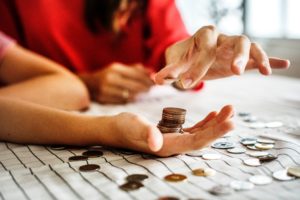 Convenience is a wonderful thing, however there are a number of drawbacks to keeping your cash at your fingertips. The very best of these easy access accounts currently pay up to 1.5% interest AER (Annual Equivalent Rate). If you're one of the millions of people who are trying to save with bigger high street banks, you'll be receiving a whole lot less. In some cases, saving rates with big banks can be as low as 0.15% (29/05/19), which we can all agree is monumentally low.
What should you do?
Easy access savings accounts might seem like the most uncomplicated way to keep your cash. The truth is, though, few of us really need to keep our cash instantly accessible.
A healthy blend of instant access and fixed-term savings could significantly boost your returns, whilst keeping that rainy day fund safe, in case of emergencies. That's why it's worth splitting your savings in two:
Emergency cash – money to be put to one side in case of loss of employment, home repairs or other unforeseen expenses. For most of you, this will be within the region of three to six months worth of income held in an instant access or current account.
Long term savings – you may have your eyes on a big expense in the future. You might be getting married, buying a new house or planning a trip around the world. Whatever it may be, putting your cash into a fixed term savings account is one of the best ways to grow your savings. You can keep your cash in a fixed term account from between 3 months and five years.
The general rule is that the longer you keep your cash in a fixed term account, the higher your rate. You may even be able to reach the dizzying heights of 2.5%!
With the national inflation rate currently set at 1.9%, saving has become more important than ever if you want to secure your future finances. For more information on what style of saving would suit you, don't hesitate to get in touch.