Introduction
Sluggish growth and high inflation have stubbornly persisted across much of the globe in recent months, and September was no different.
But some major economies are performing better than others as they grapple with global economic headwinds, and emerging markets in Asia are bucking the prevailing trend by enjoying strong rates of growth.
As always, let's take a look at the details…
UK
The UK economy shrank by 0.5% in July, according to the Office for National Statistics (ONS). This was worse than many analysts had been predicting, and was driven by factors including ongoing industrial action and poor weather.
However, there was some good news to be found elsewhere, as inflation fell from 6.8% in July to 6.7% in August. This was the third consecutive month in which inflation has come down.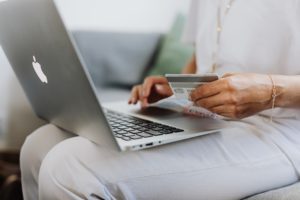 Nevertheless, a new report from the Organisation for Economic Co-operation and Development (OECD) suggests there is no room for complacency, as it warned prices will rise faster in the UK this year than in any other advanced economy.
The OECD predicts that inflation will average at 7.2% in 2023, a higher rate than in the likes of the US, Germany, France, Italy, Japan and Canada.
August's surprise fall in inflation influenced the Bank of England's unexpected decision to keep interest rates on hold at 5.2%, following 14 consecutive rate hikes.
Andrew Bailey, Governor of the Bank of England, said there were "increasing signs" that higher rates were harming the UK economy, an observation borne out by recent house price figures.
According to Nationwide, property values in August 2023 were 5.3% lower than they had been 12 months earlier. This was the biggest year-on-year decline since 2009 and was attributed in part to higher borrowing costs.
Weak economic growth was not reflected in the latest wage figures, which revealed total earnings in the three months to July 2023 were 8.5% higher than they had been a year earlier.
Similarly, August saw a surge in retail sales, according to the British Retail Consortium and KPMG, as sales on non-food items rose to their highest level since February.
The retail sector recently took a knock with the collapse of high-street retailer Wilko. However, it has now been confirmed that Poundland owner Pepco Group will take on the leases at up to 71 Wilko stores, with Wilko staff being given priority when applying for jobs at these outlets.
Elsewhere in the retail sector, Mike Ashley's Frasers Group is reportedly in discussions about selling its Missguided clothing brand to fast fashion company Shein, just a year after purchasing the brand for £20m.
There was a big development in the UK's manufacturing industry, as German car company BMW confirmed it is to begin production of two new electric Mini cars at its factory in Oxford. About £600m is to be spent on updating its plant in Cowley in order for production to begin in 2026.
September was a turbulent month for the UK's finance sector, with the state-owned British Business Bank reporting an annual pre-tax loss of more than £147m. This, it said, was because a "challenging economic environment" led to the valuation of businesses it has invested in falling.
Meanwhile, the ongoing controversy over the closure of former UKIP leader Nigel Farage's Coutts account rumbled on, with the Financial Conduct Authority saying it has not found any evidence that politicians' bank accounts are being closed because of the views they hold.
The London Stock Exchange was recently dealt a blow when chip designer Arm Holdings opted to list its shares in the US rather than the UK. The company's market value soared to £48.3bn upon its return to the stock market as investors snapped up shares.
The pound ended August up 0.2% against the dollar, and on the financial markets, the FTSE-100 Index ended the month at 7,648 points, up 2.46% on August.
Ukraine
Ukraine's President Volodymyr Zelensky addressed the UN General Assembly in New York in September, in which he called on the world to unite behind his country in the face of the ongoing Russian invasion.
He also visited Canada during his latest round of international diplomacy, which comes at a time when discussions of "war fatigue" are growing in many of the nations that have, thus far, backed Ukraine, such as Poland.
In a reflection of its continued solidarity, the US has agreed a £265m military package with Ukraine, although this itself came after a disagreement in Congress about how much money it was willing to spend.
Europe
September saw the European Central Bank raise eurozone interest rates for the tenth time in a row from 3.75% to 4%. The move, which was taken in response to continuing high inflation, takes interest rates to a record high.
Germany continues to struggle in the face of the weak global economy and inflationary pressures, as it slipped into a technical recession in the first quarter of 2023. The OECD believes Germany will be the only G20 economy apart from Argentina to see its economy shrink this year.
Unsurprisingly, the gloomy environment is having an impact on business sentiment, which fell for the fifth month in succession during September, according to the Ifo institute.
Peter Oppenheimer, chief global equity strategist and head of macro research EMEA at Goldman Sachs, believes Germany's problems are down to a number of factors, such as high energy costs, weak growth in China following the easing of Covid restrictions and continuing challenges in the manufacturing sector.
Speaking to CNBC, he said: "It's … not a deep recession but it's obviously been more hit by obvious headwinds."
The German Bundesbank agrees that Germany's reliance on China is partly behind its current problems, and said this is one reason why its "business model is in danger".
In France, supermarket chain Carrefour has taken the unusual step of naming and shaming products where packet contents are getting smaller while prices are going up.
The company is putting stickers on the shelves of offending products, which include Vienetta ice cream and Lipton Ice Tea, to warn customers of "shrinkflation" and letting them know if the packaging is smaller or the contents are lighter.
Carrefour hopes this strategy will give companies an incentive to keep the prices of their products down. Director of Client Communications Stefen Bompais said: "Obviously, the aim in stigmatising these products is to be able to tell manufacturers to rethink their pricing policy."
September also saw an interesting development as the UK's opposition leader Sir Keir Starmer met with French President Emmanuel Macron in Paris. The meeting, which was described as "very constructive and positive", comes as Sir Keir's Labour Party is riding high in the opinion polls at home and he is aiming to position his party as a government in waiting.
On the financial markets, pharmaceutical giant Novo Nordisk, manufacturer of weight loss drug Wegovy, has become Europe's most valuable company, achieving a stock market valuation of £339n at the close of trading on Monday 4th September.
On the financial markets, Germany's DAX index fell by 2.65% in September to end the month at 15,508 points. Meanwhile, the French CAC 40 index fell by 2.35% to end at 7,200 points.
US
Gross domestic product in the US grew by 2.1% in the second quarter of 2023. This was thanks in part to increased consumer spending, as well as an increase in state, local and federal government spending.
Speaking to MSNBC's Morning Joe programme, Treasury Secretary Janet Yellen said: "We're investing in America in ways we haven't seen for decades."
However, she acknowledged that there is a "disconnect" between how the economy is performing and how the American public feel about how it has been handled by President Joe Biden.
A poll of registered voters by the Wall Street Journal revealed three-fifths of people disapprove of Biden's handling of the economy, while nearly two-thirds don't like how he has handled inflation, which rose from 3.2% in July to 3.7% in August.
The Federal Reserve, meanwhile, kept its key interest rate on hold at 5.25% to 5.5%, as it aims to bring inflation under control.
Ms Yellen said it will "take some time" before people feel more positive around the economy and feel the effects of the Biden administration's legislation and policies.
The jobs market is one bright spot in the US economy right now, with official figures showing that employers added 187,000 jobs in August – the same number as in July. President Biden hailed the figures, saying the US is "now in one of the strongest job-creating periods in our history".
"Some experts said to get inflation under control, we needed higher unemployment and lower wages, but I've never thought that was the problem," President Biden added.
One factor that has been putting the brakes on economic growth in recent months is industrial action in various sectors, including the automotive industry, where members of United Auto Workers have withdrawn labour.
Ian Shepherdson, chief economist at Pantheon Macroeconomics, believes the immediate impact of the auto workers strike will be "limited", but said "that will change if the strike broadens and is prolonged".
Hollywood writers, meanwhile, have ended their strike after almost five months, after the Writers Guild of America reached a tentative agreement with the Alliance of Motion Picture and Television Producers on issues such as pay and the use of artificial intelligence.
While this means writers are free to return to work, many productions will still be unable to resume, as the Screen Actors Guild remains on strike and no deal has yet been struck.
In the tech sector, the ongoing drama surrounding X, formerly known as Twitter, continued, when owner Elon Musk suggested that users may soon be charged each month to use the platform. Meanwhile, Apple's share valuation took a hit after reports that government workers in China were banned from using iPhones.
On the financial markets, the Dow Jones fell by 2.96% to end the month at 33,821, while the more broadly-based S&P 500 index fell by 4.40% to end at 4,299.
Far East
China's economic recovery remained sluggish, which was reflected in a fourth consecutive monthly fall in exports. According to official figures, exports in August 2023 were 8.8% down on the previous year, while imports fell by 7.3%.
Nevertheless, a poll of 78 economists by Bloomberg suggested that China will meet its economic growth target of 5% this year.
One major drag in the Chinese economy has been the crisis-hit property market. The problems at Chinese property giant Evergrande continued throughout September, as shares in the company were suspended after its chairman was reportedly placed under police surveillance. This came in the wake of the company filing for bankruptcy protection in the US, after it defaulted on its debts two years ago.
Another major Chinese property developer – Country Garden – saw a surge in its share values after securing an extension to a key debt payment deadline. This came after the company reported a £5.2bn loss for the first half of 2023, which it described as an "unsatisfactory performance".
Meanwhile, the Chinese government's crackdown on corruption in the financial sector continued with the imprisonment of Wang Bin, the former chairman of China Life Insurance. Mr Wang was found guilty of taking £35.7m in bribes earlier this year.
In Japan, Prime Minister Fumio Kishida announced that a new economic stimulus package designed to ease the impact of inflation will be put together in October. Mr Kishida has instructed his cabinet to also devise measures that could help to increase wages, although no indication of the possible size and scale of the package has yet been disclosed.
This comes as the Japanese government aims to discourage investors from trying to sell off the yen. Mr Kishisa said: "It's important for currencies to move stably reflecting fundamentals. Excessive volatility is undesirable."
There was more positive news for Japan's space programme, after the country successfully launched a rocket with a lunar lander, in preparation for a planned moon landing in February next year.
India recently became only the fourth country to successfully land a spacecraft on the moon's surface, after the US, Russia and China, and Japan is bidding to become the fifth.
South Korea, meanwhile, has been stepping up its efforts to increase its global influence, with President Yoon Suk Yeol spending five days in the US engaged in talks on foreign policy. His trip also included a keynote address at the UN General Assembly in New York.
This came as the country continued its bid to host the 2030 World Expo, a global showcase of cultural, commercial and technological accomplishments, in Busan.
On the financial markets, Hong Kong's Hang Seng index fell by 3.65% to end August at 17,809. Meanwhile, Japan's Nikkei index slumped by 1.15% to 31,857. China's Shanghai Composite index fell by 0.81% to 3,110 and the Korea Composite Stock Price Index went down by 1.92% to 2,249.
Emerging Markets
India continued to enjoy strong growth, with official figures showing its economy expanded by 7.8% between April and June 2023 year-on-year. This was up from 6.1% in the previous quarter.
V. Anantha Nageswaran, India's Chief Economic Adviser, is therefore confident the country is still on course to achieve 6.5% growth this year, saying that "growth prospects appear bright".
This sense of optimism was bolstered by new estimates from the OECD, which raised its gross projection for the 2023-24 financial year from 6% to 6.3%.
According to the OECD, India's strong performance is likely to help Asia drive "a disproportionate share of global growth in 2023-24", despite the "weaker than expected" recovery in China.
Finance Minister Nirmala Sitharaman is similarly confident, telling the Business Standard newspaper that India is likely to achieve its growth target of 10.5% this fiscal year.
Global trade will be a key factor that supports India's economic growth in the coming growth, and talks over a possible trade deal with the UK have been ongoing in recent months.
India recently hosted the latest G20 summit, during which UK Prime Minister Rishi Sunak confirmed "we're not there yet" regarding a possible deal.
Brazil is another emerging market that is bucking the wider global trend, with the Central Bank recording stronger than expected growth in 2023. The country's finance ministry has also raised its GDP growth projection for 2023 from 2.5% to 3.2%.
This was driven partly by a strong performance in the agriculture and service industries, while industrial output also exceeded expectations.
In sanction-hit Russia, efforts to bolster international support amid the ongoing war in Ukraine continued.
Russian Foreign Minister Sergei Lavrov met with Chinese diplomat Wang Yi in Moscow, a move which reinforced the view among critics of China that Beijing indirectly backs the invasion. President Vladimir Putin, meanwhile, met with North Korean leader Kim Jung Un, where they discussed possible military cooperation.
On the financial markets, India's BSE Sensex index rose by 0.67% to end at 65,828 points. Russia's MOEX index fell by 2.90% to close at 3,118 points, while Brazil's Bovespa index ended the month at 116,603 points.
And Finally…
You might have thought aliens had finally landed on earth in recent weeks, but as ever, proof that extraterrestrials are walking among us proved elusive.
Mummified remains discovered in the city of Cusco, Peru were displayed in Mexico recently, but UFO enthusiasts became convinced they had stumbled across the body of an alien lifeform.
However, Mexican doctors disappointed the alien hunters by insisting the two alleged extraterrestrial corpses each belonged to a single skeleton.
But this wasn't the only would-be close encounter to hit the headlines, as a family in Las Vegas have spoken out about apparently seeing two ten-foot tall aliens in their back garden.
In an interview with Inside Edition, dad Bobby and 16-year-old Angel both presented drawings of the beings they claimed to see. But curiously, the two images didn't actually look much like each other, so who knows what they actually did or didn't see…?
Sources