The growth of the cryptocurrency market has opened up a new front for financial fraudsters, and worryingly, these criminals are achieving a degree of success with ever more elaborate and convincing scams.
One of the latest methods is using fake celebrity endorsements, with the face of a well-known personality being used on social media posts advertising a bogus crypto investment opportunity.
These have included business moguls such as Sir Richard Branson, Mark Zuckerberg, Elon Musk and Bill Gates, as well as TV presenter Holly Willoughby, money saving expert Martin Lewis and even the Duke and Duchess of Sussex.
The impression clearly being given is that the celebrity shown in the ad is endorsing this opportunity, but of course, it's actually a deception that a growing number of people are being taken in by.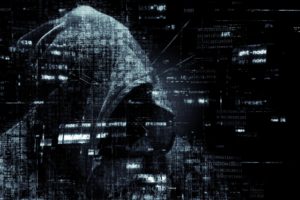 According to the Financial Conduct Authority (FCA), the number of consumers reporting possible scams has gone up by more than 400% in the last five years, rising from 8,000 to 34,000.
Meanwhile, figures from Santander UK show that the average value of this type of scam has gone up by 65 per cent over the last year, rising to £11,872, while case volumes went up by 61 per cent between October-December 2021 and January-March 2022.
Santander UK believes this upwards trend is only going to continue, with estimates suggesting the volume of cases will rise by 87 per cent this year. As a result, it has urged consumers to be vigilant before signing up for any investment opportunity.
Head of Fraud Risk Management at Santander UK Chris Ainsley said: "Always do your homework and thoroughly research any investment opportunity before moving any money – irrespective of who is endorsing it."
An FCA spokeswoman added: "People should be very wary when they see investment ads offering high returns, even if they appear to be endorsed by celebrities."
So how exactly do crypto scams with fake celebrity endorsements work?
Well, if an unwitting consumer believes the advert they see on social media is genuine, they may click on a link and happily share their contact details to get more information. They'll then be contacted, either via email, social media or telephone, and given promises about how much money they could potentially make on their crypto investment with little or no risk.
As part of the scam, the target will be encouraged to download software to help them open their cryptocurrency account, but this will actually be remote access software that gives fraudsters full access to their victim's computer.
Once they've downloaded the software, the victim will be asked to create at least one account and deposit money – then the reality of what's actually happening might start to become apparent.
Firstly, the promised high returns won't materialise, and secondly, the unwitting victim will find they can't access their accounts. That's because the scammers will have frozen them, taken control and helped themselves to the money.
Scammers use highly sophisticated techniques to deceive us, including using the faces of people we trust and recognise to hook us in. So it's essential that consumers don't take these adverts at face value, as they may not be genuine.
You should always carry out thorough research before committing to any investment opportunity, perhaps by checking on the FCA website to see if the company offering the investment opportunity is properly registered.
At the same time, it's healthy to be sceptical about any promises of guaranteed high returns, especially if they're accompanied by high pressure sales tactics, such as short deadlines. As ever, if something seems too good to be true, then it probably is.
Finally, don't be afraid to seek advice from a professional, regulated financial adviser so you can get a second opinion, as they'll be ideally placed to spot any warning signs that all is not as it seems.
As the threat of fake celebrity endorsements for cryptocurrency scams grows, it's more important than ever to remain vigilant, and make sure you're making considered and informed decisions.
Sources
https://www.bbc.co.uk/news/uk-60040937
https://www.santander.co.uk/about-santander/media-centre/press-releases/santander-warns-about-celebrity-endorsed-crypto-scams