Chancellor of the Exchequer Rishi Sunak will deliver his second Budget speech of the year on Wednesday October 27th.
Back in March it was widely acknowledged that he faced a difficult task: continuing to deal with the effects of the pandemic, giving at least some indication of how the cost of it might be met – and kickstarting the UK's economic recovery.
Over the intervening eight months there has certainly been plenty of good news for the UK economy. In the second quarter of the year the UK grew faster than any other country in the G20, with ratings agency Fitch predicting that the economy will grow at 6.6% for the full year.
But, as we all know, there have been plenty of problems as well. Pressures on the supply chain, the threat of energy shortages in the winter and inflation rearing its head again – with many analysts suggesting it could exceed 4% by the end of the year.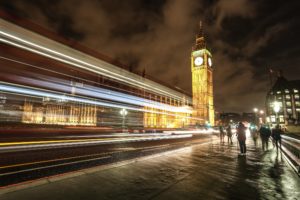 You could well argue that Rishi Sunak will face a more difficult task in his October speech than he did in March. There are worrying signs not just in the UK, but also in the US and China. Jobs growth is slowing in America and much of China's industry has suffered from energy shortages. Meanwhile the price of oil is steadily rising…
So what can we expect on October 27th? Perhaps it is easier to start with what we can't expect, and that is tax cuts. We have already seen a rise in national insurance – to pay for social care – and the temporary end of the 'triple lock' on pensions. Rishi Sunak made several speeches at the recent Conservative Party Conference. One theme ran through all of them: the need to 'fix the public finances.'
We shouldn't, therefore, expect more spending: in its pre-Budget analysis the Institute for Fiscal Studies suggested that, while borrowing may be lower than forecast, the Chancellor has 'little or no scope' to increase spending.
That said, Rishi Sunak is a Chancellor who likes to be innovative. The March Budget brought us eight new freeports, a renewed commitment to 'levelling up' across the whole of the UK, with new town deals from 'Whitby to Wolverhampton.'
The speech was met with plenty of criticism, with right-wing commentators highlighting 'the biggest net tax increases for 30 years.' As we've already noted, we will not see tax cuts at the end of October: what we may see though, are more moves – like the 'super-deduction' – targeted at business. Boris Johnson's speech at the Conservative Conference was widely criticised by business leaders: Rishi Sunak may well look to correct that on Wednesday 27th. After all, what ambitious Chancellor doesn't have his eye on the house next door?