Climate crisis – what are we doing to help
As you know HK Wealth is only a small business but we are doing big things to help with the climate crisis.  Our collective home is in the process of being turned totally upside down which is leading to strife for almost all life on Earth.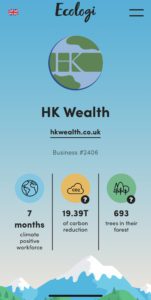 We know it's preventable. And we know it's not going to save itself.  So, it is up to us to solve it. But what levers can we pull? Reducing our carbon footprint is entirely necessary, but the transition of change is far slower than the time we have remaining.
The tools that we associate with fighting climate change are inadequate. What if that changed and the billions of us who care became empowered?  There are enough climate solutions that are out there right now, that if we supported them, it'd undo 30 years of carbon damage by avoiding 1,500 billion tonnes of CO2.
This is our opportunity.  Earlier this year HK Wealth partnered with Ecologi and every month we plant trees and offset CO2 to do our bit.  In 7 months we have planted 693 trees and so far offset 19.39 tonnes of CO2.  That is the equivalent to one of the following: 15 long haul flights, 58 square meters of sea ice saved or 48,107 miles driven in  car. We support activities in Scotland, the UK and around the world.  You can follow our progress at  https://ecologi.com/hkwealth and see the projects we are supporting.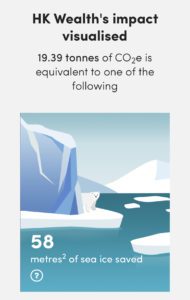 This month we have supported 'Small scale onshore wind in India' and 'Protecting lowland peat forest in Indonesia'.  By clicking on the links you can read more about these important climate projects.  Closer to home we are also planting willow, birch and alder trees in Dalry, Scotland.
Ecologi have just announced this week they have now planted 20 million trees and have achieved this massive milestone in just 25 months.  It's taken just 5 months to double tree-planting from 10 million trees, to 20 million trees! HK Wealth and our growing forest has helped achieve this brilliant milestone.
Together we are stronger, that's why we believe in collective action.  You too can sign up and if you use the following special link and Ecologi will plant an extra 30 trees in our forest as a thank you.
I hope you like this initiative and appreciate its importance and if you'd like to get involved please follow the special link to get involved or please get in  touch with me if you would like to discuss.
ESG Investing 
We will also very soon be talking to our clients about the importance of considering how their investment portfolios are currently invested with regards to the environment and we will be launching new ESG investment portfolios.  ESG investing is a responsible investment strategy that seeks both financial return & positive change.  The three pillars of ESG investing (environmental, social & governance) combine to define what most people would categorise as good business practice.  More to come soon and in the meantime you can find out more information here. Earth Portfolios 2021
If this blog has raised any questions why don't we have a quick chat?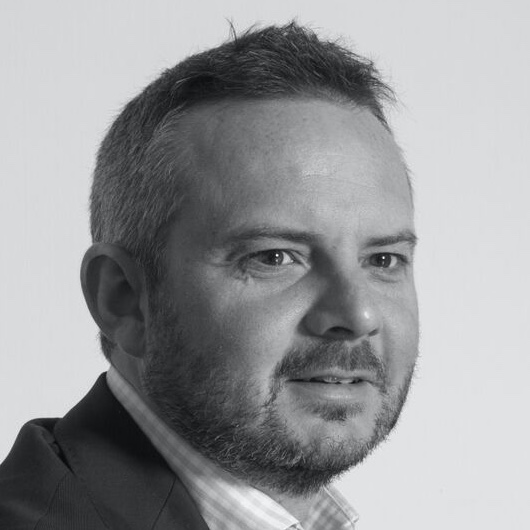 Garry Hale
MD & Certified Financial Planner
A brief meeting might be of interest, especially if you're unsure just how wealth management and financial planning could help you.
It would only require the investment of an hour or so of your time, and the coffee's not bad either.