Nucleus 

You may have seen in the news this week that Nucleus is to be purchased by James Hay.  Many of our clients have investments, including my own, held on the Nucleus platform and I just wanted to explain a little bit more about this news.
James Hay Holdings Limited issued an announcement to the stock market on Tuesday regarding an offer to acquire Nucleus. James Hay Holdings is owned by a private equity firm called Epiris which purchased James Hay in 2019.  I have provided below for your information a copy of the market announcement I received on Tuesday from Nucleus CEO David Ferguson.
It has been known for a few months now that Nucleus's main shareholder Sanlam were looking to sell their majority share in Nucleus.  There has also been a lot of consolidation including buying and selling of platform businesses in this space over the last few years, including private equity, and so it's certainly not unusual activity.  The result of this, assuming it does proceed, would result in a larger even more financially secure business with combined assets of over £45 billion which is certainly positive news for clients and there may even be platform pricing advantages due to the economies of scale in time.
I'll be interested to see who the management team are for the new combined business and what the decisions will be on the technology being used.  Clients will see no change for the time being and I will be monitoring these developments very closely and will be in touch should any action be required.  As a client and customer there is certainly nothing to be concerned about from your perspective and any major changes will be in the medium term rather than in the short term and done in a very controlled manner.  It will take a number of months for the legalities to be worked through initially and any change in technology, if any, is likely to be at least a few years away.
As mentioned, I can re-assure you that I will be watching these developments very closely over the coming weeks and months.  Nucleus will be writing to customers over the next few weeks to explain this and I thought it would be helpful in advance to explain my thoughts at this stage.
If you do have any further queries at all regarding this please don't hesitate to get in touch.
Many thanks and best wishes Garry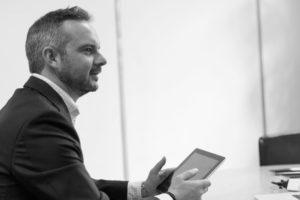 Market announcement – Tuesday 9th February 2021
Hello Garry,

Following my email of 3 December, I'm writing to let you know that James Hay Holdings Limited issued a detailed announcement to the stock market this morning regarding an offer to acquire Nucleus. James Hay Holdings is owned by a private equity firm called Epiris.

Our intention and high-level plan is to merge the products and operations of the two companies over time to create a leading financial planning and retirement-focused adviser business with over £45bn of AUA. This combination will enable greater investment in technology, products and service to meet the evolving needs of you and your clients.

There are a number of steps to be taken before the acquisition can be completed, including shareholder, legal and regulatory approval and at this stage, we believe these approvals will extend into Q2 2021 to be fully satisfied. While it is the intention of both parties to proceed on this basis, it would be sensible to caveat that nothing is certain until everything is complete.

When I last wrote to you, I made a commitment that the team remains dedicated to growing the business by delivering a brilliant online product backed by a high touch, offline service and that commitment remains true going into this acquisition. James Hay has expressed great admiration for the business and the Nucleus team and is keen to invest further to ensure the combined group can compete successfully at scale. It is worth noting that, James Hay today has an entirely new and highly experienced management team backed by new owners committed to building a leading business over the coming years.

We've come a long way together over the last, almost 15 years. A lot of ups and downs on the way as we've grown into the £17.4bn firm we are today, none of which would have been possible without your enduring support. We continue to value that greatly during this period. Becoming part of this enlarged group gives us a key role in a much bigger story where we can create a leading independent platform of scale with a high-tech, high touch proposition and philosophy. I look forward to getting to know our new colleagues and mapping out the steps toward moulding a group culture that is centred on doing the right thing and building a market-defining product that really delivers for you and your clients.

A material point that won't have escaped the notice of those who have read this morning's announcement is that James Hay has recently signed an agreement with FNZ for administration and technology services. We'll be working closely with James Hay Holdings to undertake a detailed evaluation of our current technology arrangements to establish the best way forward for the group and for our users. I can't speculate on the outcome of this review, but what I can say is that any decision won't be taken for some time yet and that any changes that are agreed will be implemented in the medium-term rather than the short-term and in a measured and controlled way.

In the meantime, James Hay will commence the process of migrating their assets currently under administration onto a new asset management platform which will be configured and administered by FNZ. Subject to the outcome of this evaluation, the medium-term intention is to optimise and align the target operating model of the combined group around Nucleus' front-end user experience with continued investment into Nucleus' front-end capabilities, with underlying platform administration services provided by FNZ.

There will be no change to the Nucleus brand, products or the people servicing you in the near term. There will inevitably be longer-term changes as the operations are merged over time, but we are committed to continuing to provide high levels of support to you and your clients. On that note, it is business as usual at the moment, and we are fully prepared to support you during the busiest period of the year with the tax year end approaching. Please be assured that nothing changes in terms of your clients' regulatory protections, and we will do nothing during this process that puts that at risk.

As we're still going through a legal process, there will be nothing further that we'll be able to share with you until the legal machinations are complete but as and when we're able to, we'll keep you fully informed. Our intention is to let your clients know of the proposed change of ownership, and we will share this with you in due course and advise of timescales. In the meantime, if you have any questions, please feel free to contact me directly.

Thanks and keep well,
David Ferguson
Founder and CEO
If this blog has raised any questions why don't we have a quick chat?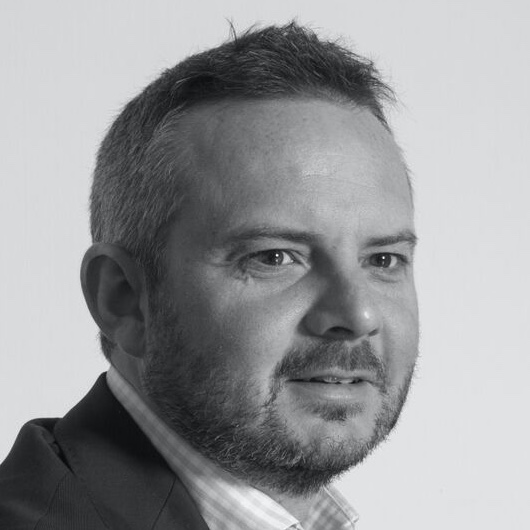 Garry Hale
MD & Certified Financial Planner
A brief meeting might be of interest, especially if you're unsure just how wealth management and financial planning could help you.
It would only require the investment of an hour or so of your time, and the coffee's not bad either.