Stock markets across the world have fallen sharply because of fears over the economic impact of the coronavirus as the number of cases continues to rise. The situation is changing rapidly all the time but at the time of writing (29th Feb), the virus that started in China has spread to more than 50 countries, including the UK.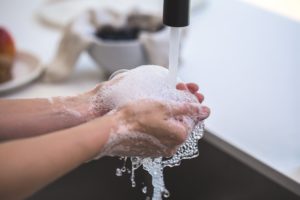 The Dow Jones was hit by its biggest ever daily points drop of 4.4% on 27th February and the main European markets also fell dramatically, with London's FTSE 100 index down more than 3%. Shares lost almost 13% of their value, wiping £200bn from the value of companies on the index. This made it one of the worst weeks for the global markets since the financial crisis in 2008.
Investors are concerned the situation could spark a global recession, while Mark Carney, Governor of the Bank of England, has already warned that the outbreak could result in the UK's economic growth prospects being downgraded.
Sectors most affected
Not surprisingly, shares in airlines and travel companies have dropped significantly. EasyJet fell by 16.7% in the FTSE 100, while Tui and British Airways owner IAG both dropped by more than 9%. Oil prices have plummeted, with the price of Brent crude being at its lowest since 2016.
Firms that rely on goods from China, like the car manufacturer, Jaguar Land Rover, have highlighted that they could soon run out of parts. Companies such as Nike, Apple and Walt Disney have been badly hit, with shares down more than 4%.
The prognosis
Although stock markets may be reliving the financial crisis of 2008, there is no way of knowing how the situation will play out. Previous epidemics such as SARS and MERS had a significant impact on the economy but the effect was transient. Even the worst-hit stock recovered within a year.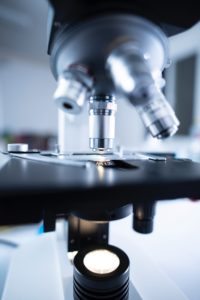 Sonja Laud, chief investment officer at Legal & General Investment Management, explains that,
"What markets are trying to digest is how long this is going to go on and what the economic damage will be." The situation may look as if it is going to go wider and deeper than investors  originally assumed but acting in panic will not help.
On the plus side, these sudden falls have come after a very strong period for shares in 2019.  So while they may appear dramatic in the short term, the starting point for quite a few markets was an all-time high.
The best course of action?
With sensationalist headlines in the media, panic can quickly spread. There are undoubtedly going to be mixed messages. You'll hear some people saying it's a good time to buy shares while they are dipping, while others will recommend you sell your shares quickly and buy government bonds instead.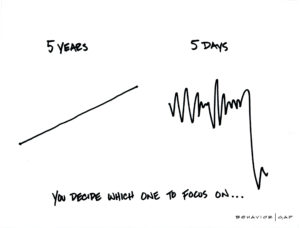 Clients of HK Wealth benefit from a few factors which should provide some re-assurance and limit the likelihood of panic.  In summary – client portfolios are very well diversified across asset classes, sectors and significant number of holdings. They are  linked to long term goals and a detailed financial plan.  Finally, portfolios are personalised to clients based on attitude to risk and capacity for loss.
It may sound like a cliché but it is a case of weathering the storm. Rather than make any sudden decisions, try and stick to your long-term investment plan. As the saying goes, it's about time in the markets rather than timing the market. So while the dips may seem acute now, the picture could look very different over a ten or fifteen year timeframe.
If you do have any particular concerns about your investment strategy at the current time, do not hesitate to get in touch.
Sources
https://www.bankrate.com/investing/coronavirus-fears-and-stocks/ https://www.bbc.co.uk/news/business-51639654https://www.bbc.co.uk/news/business-51624003https://news.sky.com/story/coronavirus-stock-markets-taken-sick-again-on-speed-of-spread-11944193https://www.bbc.co.uk/news/business-51681620https://www.marketwatch.com/story/oil-threatens-to-extend-losing-streak-to-5-days-as-coronavirus-keeps-market-in-stranglehold-2020-02-27