If we asked you what UK business owners' number one concern is, we'd expect you to say Brexit. With its tight grip on the nation's political concerns and domination of major news outlets, this would be understandable.
In truth, you'd be wrong.
According to a survey of 400 business owner managers by accountancy firm Price Bailey, 76% believe disruption caused by new technologies to be a larger concern than Brexit uncertainty. Just 3% of owner-managers included in the survey believed the government should make blocking Brexit their top priority.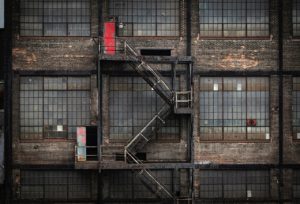 Instead, many expressed anxiety about changes to the way firms have to operate to stay competitive.
The changing face of business has meant that firms have to adapt fast to new business conditions precipitated by technological changes.
The report did find that most business owners favour a softer Brexit. With the disruption that a 'hard' Brexit could cause to British businesses' supply chains, as well as the wider negative impact it would likely have on the UK economy, it's unsurprising that most owner-managers are on the soft side when it comes to leaving the EU.
Maintaining a strong future relationship with the EU is key to maintaining the profits of many British firms after we leave the EU. 67% of those who took part in the survey saw Brexit uncertainty as a barrier to business growth.
Martin Clapson, Managing Partner at Price Bailey, explained: "Business owners have delayed making investment decisions because of the uncertainty over Brexit, which, in some respects, could be more damaging than Brexit itself. Politicians should take note that hardly any business owners consider stopping Brexit or holding a second referendum to be among their key priorities."
He suggests that removing red-tape and making a favourable tax environment are far more pertinent issues.
Holding a second referendum could prolong the stall in investment decisions even longer. One of the main issues Brexit has caused for UK businesses has been that many have reverted from their long-term investment plans because of uncertainty. In the first year after the referendum, investment was 6% lower.
In the year that we are actually due to leave the EU, owner-managers are surprisingly positive. 77% of owner-managers who spoke with Price Bailey revealed that they think the financial position of their business will actually improve over the next 12 months.
Not all business reports about Brexit have shown business leaders to be so positive.
A Harvard Business Review report, released on March 9 following a survey of 7,500 UK business executives, found companies expect Brexit to eventually reduce sales by around 3% on average. It also predicted that Brexit will harm overall economic productivity by around 0.5%.