UK
Unless you're lucky enough to have spent the month in a peaceful place of extreme isolation, we're sure you're aware of the Brexit chaos currently taking place in Westminster. As at the time of writing, nothing has been agreed in parliament and all is very much liable to change. Of course, the eventual outcome will have a large impact on global markets. We are past the Brexit deadline of 29 March and Britain's future is as clear as mud.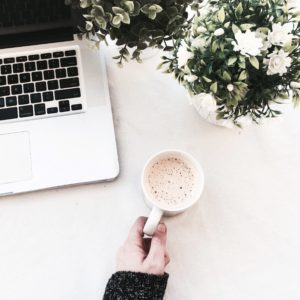 As it stands, Theresa May can still avoid a no-deal Brexit by presenting the EU with a credible alternative plan. However, there is still a chance that this may happen. This continued uncertainty could have an enormous impact on the British economy. Business leaders have warned that we risk trashing our relationship with EU countries and jeopardising future investment if we go on like this.
Elsewhere, the British retail sector saw a dire month. Debenhams issued a profit warning, Office Outlet (formerly known as Staples) went into administration and Thomas Cook announced plans to close 21 shops and cut 300 jobs.
However, it wasn't all bad. In fact, the British economy churned out some impressive figures. Unemployment fell to its lowest for 45 years and ONS figures showed that the economy had grown by 0.5% in January – more than double economists' predictions of 0.2%. Imagine how well we could be doing without all this uncertainty!
The FTSE performed strongly during the month. It rose by 3% to 7,279 – up 8% for the first quarter of 2019.
Continental Europe
The Eurozone economies have not had a good month. EU manufacturing is in the grip of a massive downturn, forcing the European Central Bank to act. German car production is under threat which could have major implications for EU economies. Cars account for over 20% of exports in Germany, the Eurozone's largest economy, and if this industry suffers a massive downturn, the effects will be severe and felt across the continent.
The markets were quiet over the Channel. The German Dax rose by just 10 points to 11,526. The French markets performed better, rising 2% in March, up by 13% for the year to date.
USA
The figures indicate that the US economy looks to be slowing up. In March, the economy created just 20,000 jobs, far below official estimates of 180,000 for the month. In the wake of this, it came as little surprise when the Fed voted unanimously to not raise interest rates above 2.5%.
Following what we said about the German car industry, US company Tesla is on course to outsell Mercedes and BMW in the US, showing that the car industry appears to be changing rapidly, even in a country where 'gas' is relatively cheap.
The Dow Jones had a slow month, finishing March up just 13 points at 25,929. It did perform incredibly well during the first few months of the year, rising 11% overall.
Far East
Increasing optimism about the USA/China trade talks last month has put the fire back in the Chinese export markets. What's more, the government announced tax cuts worth £229 billion, in an attempt to boost spending at home. Stock markets have responded positively. The Shanghai Composite Index rose 5% to close March at 3,091, up 24% for the year to date. Elsewhere, Hong Kong rose by just 1% to 29,051, and Japan and South Korea fell by 1% and 2% respectively.
Despite the Brexit chaos gripping the nation, we hope you manage to have a pleasant month. Hopefully by next month's market bulletin, we will have more clarity.