April Market Commentary
Introduction
We have commented before on the difficulty of 'hitting a moving target.' Sometimes in writing this commentary you run the risk of what you write being overtaken by events, and that has never been more true than this month. In the short time between us publishing notes and you reading them it is possible that the Brexit section will be different.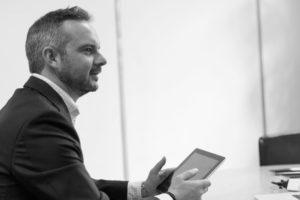 Given the fact that Brexit continues to dominate the news headlines it's tempting to think it is the only important story. Nothing could be further from the truth. There were clear signs that the US/China trade dispute might be moving to an end, and it was an interesting month in the US with clear pointers to a sea-change in the car industry – something that has worldwide implications.
In the UK we had Chancellor Philip Hammond's Spring Statement, the usual gloom from the high street and continuing good news on employment.
World stock markets had a reasonably good month, buoyed by hopes of an agreement between the US and China. We have also taken a look at the performance of all the major markets in the first quarter of 2019. Let's look at all the detail…
UK
There was, of course, the usual round of gloom from the UK retail sector. Debenhams issued a profit warning – failing to meet forecasts it made just two months ago – and Sports Direct boss Mike Ashley duly contemplated a £61m bid for the company. As of April 1st, the Debenhams board appears to have secured refinancing to fend off Mr Ashley's amorous advances, but you suspect it is only a matter of time…
More widely the high street suffered its worst February for ten years with sales down 3.7% and John Lewis paid its lowest bonus to staff since the 1950s. What was once Staples and is now Office Outlet went into administration. There was also a very clear sign of things to come from the traditional high street travel agent as Thomas Cook announced plans to close 21 shops and cut 300 jobs.
Elsewhere in the UK there was the usual mixture of good and bad news…
Chancellor Philip Hammond delivered his Spring Statement: he made his opposition to a 'no deal' Brexit very clear, promising a £26bn 'deal dividend' if agreement was reached with the EU.
But despite the undeniable uncertainty, the UK economy continued to turn in some impressive figures as unemployment fell to its lowest level for 45 years and 32.7m people were in work. Figures from the Office for National Statistics showed that the economy had grown by 0.5% during January – more than double economists' predictions of 0.2% – with the important services sector up by 0.3%.
Toyota announced that it would build its new hybrid car in Derbyshire – a welcome shot-in-the-arm for the UK car industry which saw manufacturing fall for the 9th month in a row. The BBC also reported that UK manufacturers were cutting jobs at a 'record pace thanks to Brexit uncertainty' as companies stockpiled raw materials 'at a record pace'.
There was also bad news in the housing market, with prices in England falling by 0.7% in the first three months of the year, compared to the same period last year. This was the first fall since 2012, but Nationwide's survey showed that rises in Northern Ireland, Wales and Scotland meant that the average price of a house across the whole UK was still increasing. UK inflation in February inched backed up to 1.9%, with increases in the cost of food and wine contributing.
What did the UK's FTSE 100 index of leading shares make of all this confusion? It had a good month, rising by 3% to 7,279 where it is up by 8% for the first quarter of 2019. The pound fell slightly, ending March 2% down at $1.3036 – however, it is up by 2% for the first quarter of the year.
Brexit
Yet again, all the really important news regarding Brexit came at the end of the month as Theresa May brought her Withdrawal Agreement back to Parliament for a third time on 29th March – the day on which the UK should have left the EU – only to see it defeated yet again. The margin this time was 58 votes, with the DUP once again refusing to support it.
There were plenty of high profile Brexit supporters, such as Boris Johnson and Jacob Rees-Mogg, who did support the WA. They feared the only option left was to accept a bad deal or risk losing Brexit altogether – but in truth the Prime Minister never looked likely to do enough to convince either the DUP or 25 die-hard Brexit MPs.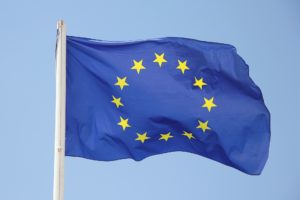 So where does that leave us now? On Monday 1st April there will be another series of indicative votes as MPs look for something they can agree on. The Prime Minister has no control over this and – having promised to stand down if her deal passed – she will face plenty more calls for her immediate resignation as her deal lies in ruins.
If nothing is agreed – such as a further extension to Brexit – then the UK will leave the EU on 12th April. Depending on your point of view we will 'crash out' with no deal, or we will move to trading on World Trade Organisation terms. The situation is further complicated by European elections, due to be held in late May: if the UK is still in the EU then it must send MEPs to Brussels.
Europe
The news in Europe was not good. March began with the revelation that EU manufacturing was facing its worst downturn for six years. The European Central Bank was once again forced to act, offering banks cheap loans to try and revive the Eurozone economy.
But will it get any better? For decades there have been three basic facts of life about cars: cars were driven by people, they were owned by people (or the companies that employed those people) and they were powered by internal combustion engines. Now all of those are under threat and the implications are serious and wide-ranging. The German economy has been the engine powering Europe for the last 10 to 20 years. As countries like Italy have had a decade of virtually no growth, Germany has produced a remorseless balance of payments surplus.
The German car industry employs more than 800,000 people: it accounts for around 20% of the country's exports. If car production switches to driverless cars made in the Far East and/or California, then the implications for Europe are severe.
So, given their less than cordial relationship with the EU of late, it was no surprise to see Italy roll out the red carpet for Chinese Premier Xi Jinping. We have written previously about China's 'Belt and Road' initiative and – with worries about the German car industry and the French economy stagnating – why wouldn't the populist government in Italy look to closer ties with China? Despite the concerns of her European neighbours the upside for Italy is clear – a flood of Chinese investment and greater access to Chinese markets and raw materials.
Meanwhile in the Netherlands a new populist, anti-immigration party led by Thierry Baudet – inevitably dubbed the 'Dutch Donald Trump' – became the largest party in the Dutch Senate. With European elections due in May we can certainly expect to see far more Eurosceptic MEPs returned – which perhaps explains why the EU would prefer the UK not to take part in those elections…
On European stock markets the German DAX index had a very quiet month, rising just 10 points to 11,526. The French market did better, rising 2% in March to 5,351 where it is up by an impressive 13% for the year to date. The German index is up by 9% for the first three months of 2019.
US
It's interesting to note that as the German car industry faces its biggest-ever threat, most of my notes for the US section of the Bulletin also concern their car industry. But it is not the traditional players like Ford and Chrysler – rather it's the new kids on the block: Tesla, Uber and Lyft.
March got off to a bad start in the US as figures showed that the US had created just 20,000 jobs in February, well below expectations of 180,000 and the lowest figure since September 2017 when employment was impacted by Hurricanes Harvey and Irma. It was therefore little surprise later in the month when the Federal Reserve announced that it does not expect to raise interest rates for the rest of this year, voting unanimously to keep the US interest rate range between 2.25% and 2.5%.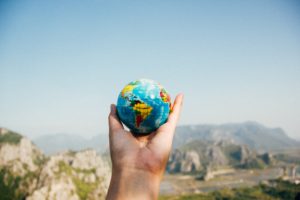 Facebook suffered its longest 'down' time for more than ten years as the company's main social network plus Instagram and message-sharing were all down for 14 hours. Meanwhile Levi's – a company that has been around for rather longer than Facebook – returned to the US stock market and saw its shares leap by 32% on the first day of trading.
But the really interesting news was in the car industry as ride-sharing app Lyft made its stock market debut valued at $24bn (£18.5bn), making it the biggest IPO since China's Alibaba. However, that figure will be dwarfed when Uber comes to the market, with early indications that the ride-sharing company – which is still losing billions of dollars – will be valued at around $120bn (£92bn). With the news that Tesla is also on course to outsell BMW and Mercedes in the US, there are very clear warning signs for the traditional car industry – and for the places it is based and the people it employs.
On Wall Street the Dow Jones index had a quiet month: it finished March up just 13 points at 25,929. It is, though, another market which has done really well in the first three months of the year, rising by 11% since 1st January.
Far East
March ended with real optimism about the US/China trade talks, so it was no surprise to see China's stock market up by 5% in the month.
At the beginning of March there was much less optimism, and some continuing tension as China temporarily stopped customs clearance for Tesla's new M3 car.
The trade dispute had certainly taken its toll as figures revealed that Chinese exports in February suffered their biggest fall for three years – down nearly 21% on the previous year.
Unsurprisingly, the Chinese government looked to domestic demand to counter this, unveiling a raft of tax cuts. China's de facto number two, Li Keqiang, warned that the country faced "a tough struggle" as he laid out plans to bolster the economy. Opening the annual session of China's parliament, he forecast slower growth of 6% to 6.5% this year, down from the 2018 target of 6.5%. He duly unveiled plans to boost spending with tax cuts totally $298bn (£229bn).
Meanwhile the soap opera around Chinese telecoms company Huawei rumbled on as the US told Germany to drop the company, warning that any deal to let Huawei participate in the German 5G network could 'harm intelligence sharing.' Huawei continued to deny that their products posed any security threat, and had the last laugh as figures for 2018 showed that their sales had passed $100bn. Total revenues were 720bn yuan ($107bn £82bn) with profits up by 25%.
The Shanghai Composite Index's 5% rise meant that it closed March at 3,091 where it is up by an impressive 24% for the year to date. The Hong Kong Market was only up 1% in the month to 29,051 but is up by 12% for the first quarter of the year. The Japanese and South Korean markets turned in much more subdued performances, falling by 1% and 2% to end the month at 21,206 and 2,141 respectively. For the first three months of the year Japan is up by 6% and South Korea by 5%.
Emerging Markets
March was a relatively quiet month for the Emerging Markets section of the Bulletin with two of the major markets we cover unchanged in percentage terms. The Brazilian stock market closed the month down just 169 points at 95,415 while the Russian market managed a gain of just 12 points to 2,497. However both markets have done well in the first quarter of the year, with the Brazilian market up by 9% and Russia up by 5%.
It was a much better month for the Indian stock market, which rose 8% to close March at 38,673. It is up by 7% for the first quarter of the year.
And finally…
Gloucestershire pensioner Stephen Mckears was baffled. Every night he left a few things out on his workbench (in his garden shed, where else) and every morning they were neatly back in their plastic tub.
It wasn't Mrs Mckears doing some late night cleaning and neither was it a friendly neighbourhood ghost. So what was it? Questioning his own sanity, Stephen set up a camera in his garden shed with the help of a neighbour.
He discovered that a mouse was tidying his workbench. Whatever Stephen left out, the mouse duly tidied away in the plastic tub. "I've started calling him Brexit Mouse," quipped Stephen, "As he's stockpiling things for Brexit!"
Sadly, all too many of us are addicted to the occasional McDonald's and, to help us with our choice, the chain has just spent $300m (£227m) on an Israeli technology company that specialises in artificial intelligence. According to McDonald's CEO Steve Easterbrook "It [the AI] can know the time of day and it can know the weather" thereby helping the chain serve the right food for both the time of day and the weather.
Now call us old-fashioned but we wonder whether you really need to spend over £200m to know that you should take the breakfast menu off at three in the afternoon.
Maybe we're wrong…
Sources
http://cs.mail-first.co.uk/wp-content/uploads/2019/04/April-Sources.pdf
If this blog has raised any questions why don't we have a quick chat?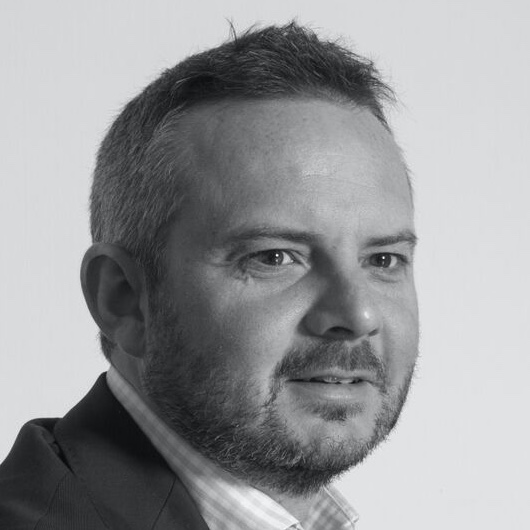 Garry Hale
MD & Certified Financial Planner
A brief meeting might be of interest, especially if you're unsure just how wealth management and financial planning could help you.
It would only require the investment of an hour or so of your time, and the coffee's not bad either.