February was a chaotic month across the globe. Relations between Pakistan and India are close to crisis point after India launched an airstrike into Pakistani territory and Pakistan responded by downing two Indian fighter jets. In the US, Trump's former lawyer Michael Cohen testified against the President, claiming he is a "racist, conman and a cheat". In spite of a month full of political uncertainty, the world's stock markets generally performed well.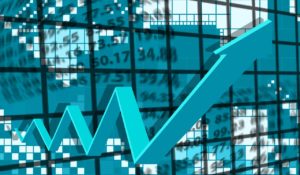 UK
In the UK, things were manic to say the least. With only a few weeks to go before we are supposed to leave the EU, whether we will leave with a deal, no deal or even a 'no leave' scenario is unclear. Labour finally committed itself to a second referendum and Theresa May pushed back any meaningful vote until 12th March.
February was a poor month for British industry, with motoring being the highlight. Nissan moved production of the X-Trail from Sunderland back to Japan and Honda confirmed it was closing its Swindon plant. This will mean thousands of job losses in two areas of the country where they will be sorely missed.
However, it wasn't all bad. UK growth was forecast at 1.4% for the coming year, far higher than Germany or anywhere else in the Eurozone. Inflation fell to 1.8% and it was confirmed that 440,000 jobs were created in 2018. The FTSE 100 ended the month up 2% at 7,075.
US
Economic news from across the pond was a mixed bag. Figures showed that the economy had added 304,000 jobs in January, far ahead of economists' expectations. What's more, Google announced a huge investment of $13 billion into new data centres and offices across the US. This is expected to generate thousands of jobs.
However, following a Christmas where the retail boom simply failed to materialise, American high street retailers are facing an incredibly rough period. Retail sales fell at their fastest rate for 10 years during December. How this decline will affect American towns and cities remains to be seen. The Dow Jones index sided with the more optimistic news and performed strongly during the month, ending up 4% at 25,916.
Europe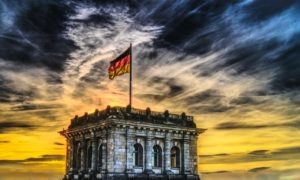 On the continent, there was bad economic news aplenty. Germany only narrowly avoided a recession after it posted 0% growth during the last quarter of 2018. Industrial production in the Eurozone fell by 0.9% in December. Despite a stressful month for European finance ministers, the German DAX index rose 3% to end the month at 11,516 and the French stock market did even better, rising 5% over February to end at 5,241.
The Far East
The news that the US/China trade dispute may eventually be thawing was welcomed throughout the region. It's thought that this could somewhat counteract the current slowdown the Chinese economy is experiencing. Fittingly, the Shanghai Composite Index soared 14% to 2,914, making back some of the ground it lost during 2018. The Far East's other markets responded far more composedly. Japan rose 3% to 21,386 while Hong Kong was up just 2% to 28,633.
March (supposedly) sees Britain withdraw from the EU. With several key votes in Parliament in Mid-March, these will effectively decide whether we will leave the EU without a deal. Whatever you're doing this month, we hope you have an enjoyable month (regardless of the political chaos that is likely to ensue).