Britain's high streets have had a dismal year. House of Fraser, Maplins, Debenhams and DFS have all either collapsed into administration or issued serial profit warnings in 2018. Online retailers have acquired many of the customers that Britain's retail giants long relied on to secure their profits. This has made survival tough even for household names.
At the time of writing, many British retail chains run a significant risk of going bust in the near future. When a retailer goes under, employees, creditors and shareholders aren't the only people who lose out. Any unspent money on gift cards could also be lost.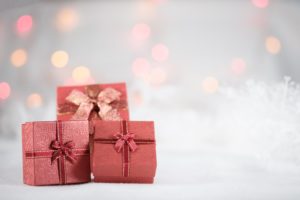 Gift cards are an increasingly popular choice of Christmas gift, especially for those among us who sometimes struggle to think what our friend or relative may actually want. Spending on gift cards rose 6.6% in 2017, with digital cards and e-vouchers making up 9.4% of the overall market. The market has more than doubled over the last five years and is estimated to be worth more than £6 billion.
They are considered to show slightly more thought than stuffing money into an envelope and to be more useful to have than an unwanted gift.
Over the summer, House of Fraser entered administration leaving thousands of customers with gift cards fearing they'd be left out of pocket for several months. It wasn't until October that gift card holders were told they would receive e-vouchers of the equivalent value that can be spent online.
Gift card holders are legally considered as creditors if the store they have a card for enters administration. However, they still have to join the queue with all the other creditors and are likely to receive only a very modest recovery compared to the amount claimed.
Another issue with gift cards is their lifespan. Each year, consumers lose an estimated £300 million on gift cards that are left to go out of date. The standard expiry date for gift cards is two years, but each store has its own rules. Retailers profit from any unspent money on gift cards – a raw deal for consumers to say the least.
Many feel that expiry dates are confusing and put consumers at risk. The US has a minimum five year lifespan for all gift cards and the Republic of Ireland is currently moving to do the same. Legislation such as this in the UK would definitely lead to greater clarity around gift cards and could be a welcome move for consumers.