HK Wealth Autumn Budget 2017 Overview
History was made yesterday as the first Autumn Budget was delivered to Parliament.
People were keen to hear which policies Mr Hammond would reveal to keep his commitment of delivering a strong, fair and resilient economy.
Read the Budget Summary with all the key points and their implications by clicking on the button below: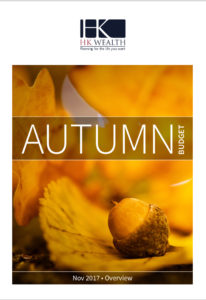 If you have any questions or queries about how the announcements will affect your financial planning, do get in touch.