Twelve green bottles, standing on the wall
Twelve green bottles, standing on the wall
And if one green bottle, should accidentally fall…
Yes, yes, we know the song is really 'ten green bottles,' but in January 2016 the world's leading stock markets resembled nothing more than the row of proverbial bottles. As one fell, so they all fell – with one defiant exception among the twelve that we cover in this Monthly Commentary.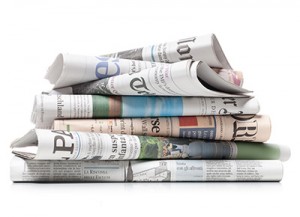 Inevitably, some markets fell more than others, and January was a month when it would have been easy to panic – but after some analysis, we're pleased to report we have found some good news among the headlines.
The month got off to a jittery start, with the World Bank warning of 'slow global growth' and North Korea claiming a successful hydrogen bomb test. But it was the continuing slump in commodity prices – especially the price of oil – which really set nerves jangling around the world's stock markets. Add in the continuing slowdown in China, and its likely impact on world trade, and markets could only move in one direction. China led the way, with the always-volatile Shanghai Composite index down by 23% in January.
Oil prices continued to fall – first to $33 a barrel and then to below $30 – and there were no comforting words from the great and the good gathered at the World Economic Forum in Davos. It was left to Bob Greifeld, the head of the US Nasdaq exchange, to find the light at the end of the tunnel. 'Once the emotion has left the market,' he said. 'You're left with businesses doing reasonably well. Better to have it [the oil price] at $26 a barrel than $126. And China's 6.9% growth may be disappointing, but it's still growing.'
UK
Let's start with the positive news in the UK: 2015 was a record year for new car sales, with 2.63m vehicles being registered, an increase of 6% on 2014 and the fourth consecutive year of growth.
Sadly, it appears that most of the new vehicles may have been bought on credit, with consumer debt rising sharply in the run up to Christmas. The latest Bank of England figures show that UK consumers now owe a total of £180bn on credit cards and loans.
Chancellor of the Exchequer, George Osborne, started the month by warning of a "cocktail of risks" facing the UK economy – tension in the Middle East, slow global growth and the possibility of an interest rate rise. Unfortunately, there was an even more potent cocktail for Mr Osborne himself in January, as he was battered from all sides for the Google tax deal, admitted that the Department for Business, Innovation and Skills is to close its only office outside London (in Sheffield: so much for the 'Northern Powerhouse') and was forced to postpone the sale of the remaining shares in Lloyds Bank.
Figures released in January showed that UK manufacturing had slowed again in December – and then the bad news really started to gather pace. BP announced plans to cut 4,000 jobs as the oil price continued to slide, and Tata Steel closed its Port Talbot steelworks with the loss of another 1,000 jobs. Shoe retailer Brantano went into receivership with the potential loss of 2,000 jobs, so it was scant consolation when BT announced 1,000 new jobs in UK call centres.
In a further blow to the UK High Street, Amazon announced that it would create 2,500 jobs in its warehouses – sorry, 'fulfilment centres' as we must learn to call them.
Tesco hailed a 'strong Christmas' with sales up 1.3% in the period, but the retailer was soon back in trouble as it admitted 'deliberately delaying payments to suppliers to improve its own financial position.' It was joined on the naughty step by RBS, who were forced to set aside another £2bn to cover PPI mis-selling and bad loans in the USA.
Bank of England Governor, Mark Carney, surveyed the wreckage of the month – and the news that the UK economy had grown by 0.5% in the final quarter of 2015 – and announced that there was 'no need for rate rises for now.'
In the circumstances, the FT-SE 100 index of leading shares had a reasonable month: yes, it was down, but only by 3%. Having started the year at 6,242, it closed January at 6,084.
Europe
Good news for the UK car industry to start the month, but in Germany the problems were mounting for Volkswagen as the US Justice Department decided to sue the car manufacturer over the emissions scandal and – unsurprisingly – sales fell for the first time in 11 years. Sales dropped by 4.8% in 2015 to 5.82m cars, down from 6.12m in the previous year. In contrast, overall car sales in Europe were up by 9.2% in the year.
Unsurprisingly, there was confirmation that countries affected by terrorism were seeing a drop in tourism, and French President Francois Hollande declared that France was in a state of 'economic emergency.' He launched a €2bn job creation plan to try and combat France's high unemployment rate – 10.6% against a European average of 9.8% and a German rate of 4.2%.
There was some good news, however, as Airbus signed a $25bn deal with Iran – one of the biggest since Western sanction against the country were lifted – and Eurozone inflation inched up to 0.4%, slightly allaying fears of a continuing slowdown. European Central Bank chief, Mario Draghi, backed this up by hinting at further stimulus moves, saying there would be 'no limits' to action to reflate the European economy.
Sadly, good news was in short supply on the main European stock markets, as the German DAX index fell 9% in the month to close at 9,798: the French stock market was down by 6% to 4,417.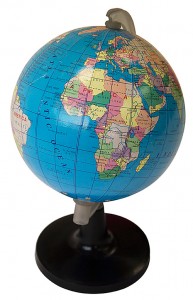 US
January saw the perennial mixture of good and bad news from the United States. Jobs growth remained solid in December as 292,000 were added, which was ahead of expectations. Whether this will continue is open to doubt though, as figures released for the fourth quarter of 2015 suggested that the pace of US growth was slowing sharply. It was 0.7% in Q4, compared to 2% in the previous quarter.
This worry was emphasised when Walmart announced that it was to close 269 stores, stating that it was struggling to compete with online retailers such as Amazon. Those fulfilment centres must have been busy as sales at Amazon rose 21.8% in Q4, allowing the company to post record profits. Despite this, the figures were below analysts' expectations and the shares fell sharply when the figures were announced.
No such worries for Facebook as Q4 profits more than doubled to $1.56bn – but Apple warned that sales of the iPhone were likely to fall this year for the first time since the product was launched in 2007. Presumably on the grounds that everyone in the world has got one…
There was no joy on Wall Street for Goldman Sachs as they agreed to a $5.1bn 'settlement' for the mis-selling of bonds, and no joy for the Dow Jones index either, as it fell 6% in the month, starting the year at 17,425 and closing January at 16,466.
Far East
And so to China, the source of all the stock market woe this month. The simple fact is that the world continues to worry about the slowdown in the Chinese economy, where manufacturing fell in January for the sixth month in a row. The economy continues to expand – and at a rate the West can only dream of – but the rate is much slower than in previous years, which has meant a consequent drop in demand for oil and natural resources.
At the moment there seems little sense of perspective: as we commented in the introduction, the Chinese market is always volatile and that was especially true in January. Share price movements were erratic, trading was suspended on several occasions and at the end of the month the Shanghai Composite index had fallen 23% to 2,738 from an opening level of 3,539.
However, it's important to keep in mind that China is remorselessly producing a trade surplus every month. In December this was just over $60bn – ahead of market expectations and well up on the $49bn of a year earlier. This surplus is increasingly being invested overseas, with January seeing major purchases in Germany (a machinery supplier) and in the US (a Hollywood studio and a major stake in Grindr, the online dating app).
So yes, Chinese growth at 6.9% may be the slowest in 25 years but – as we reported in our introduction – it is still significant growth and it is being used to gradually acquire significant stakes in economies around the world.
Fortunately, the dramatic falls on the Chinese stock market weren't repeated on the other major Far Eastern markets. The Japanese Nikkei Dow index was down 8% to 17,518 as the Bank of Japan tried to boost the economy by moving to a negative interest rate, whilst Hong Kong was down 10% to 19,683. The South Korean stock market never seems to get excited about anything, and contented itself with a modest drop of 2% to 1,912.
Emerging Economies
Finally, we come to the one major world market to move ahead during January. In what was no doubt claimed as another triumph for Vladimir Putin, the Russian market gained 1% in January, to close the month at 1,785. This was despite some fairly catastrophic figures released by the official statistics service, showing that the Russian economy had contracted by 3.7% in 2015, with sales down by 10% and capital investment down by 8.4% in the worst performance since 2009.
The other two emerging economies which we cover fared less well, with the Indian stock market down 5% to 24,871 and the Brazilian index continuing its slide of last year, falling another 7% to 40,406.
There was more bad news in South America as the Venezuelan government declared a state of economic emergency, with figures suggesting that the economy had contracted by 4.5% in the first nine months of 2015.
And finally…
As you can imagine, it's been hard to find something amusing to end with this month, but let's return to the World Economic Forum in Davos, where 'the crummiest hotel room' is £400 a night, a ski chalet for the week is £100,000 and guests discuss the plight of the world's poor whilst drinking £290 bottles of Cheval Blanc. Tickets for the event – if you can get one – cost $27,000 and according to CNBC's website a hot dog is over $40! This must make your local sandwich shop, or 'fulfilment centre' seem a veritable bargain!
Sources:
If this blog has raised any questions why don't we have a quick chat?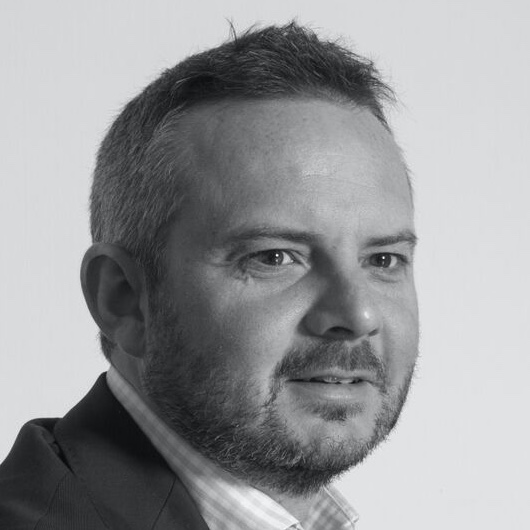 Garry Hale
MD & Certified Financial Planner
A brief meeting might be of interest, especially if you're unsure just how wealth management and financial planning could help you.
It would only require the investment of an hour or so of your time, and the coffee's not bad either.