Consumer Intelligence conducted an independent online survey for Prudential between 6 and 10 July 2015, among a sample of 1,157 UK adults aged 45+, including 645 aged 55 or above, asking respondents what made up their own personal 'bucket list'.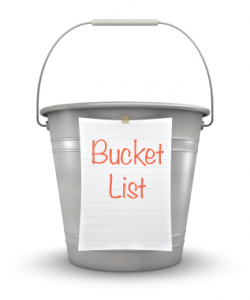 Travel dreams make up seven of the top 10 wish-list experiences and activities that most over-55s would like to tick off on their 'bucket list' of things to do before you die, according to the new research from Prudential. The freedoms to access pension savings that came into force in April have renewed debate and speculation among many people about what they and others would do if they received an unexpected windfall.
Prudential's research reveals that 90 per cent of over-55s have a bucket list of activities they would still like to tick off. In many cases the bucket lists are far less glamorous than many would imagine – the eighth most popular choice, listed by 14 per cent of over-55s, is very simply to retire. That figure is no surprise when compared with responses to previous research by Prudential where one in 10 of those who'd planned to retire in 2015 said they'd now have to stay at work until they're over 71 years old before they could afford to give up.
Prudential says that the findings showed a relatively high degree of pragmatism among the over-55s, with one in seven (14 per cent) admitting they don't really expect to fulfil any of the ambitions on their bucket list. The research also shows that for some people it's never too late to learn or to start something new. Nearly one in eight would like to learn a foreign language, and one in 12 have the ambition to write a film script or a book when they have more time.
Stan Russell, retirement expert at Prudential, said:
"Many people view retirement as a golden opportunity to do the things they've always wanted to do, and our research shows a bucket list with a mix of exotic and pragmatic ambitions. Planning ahead to help achieve a retirement income that will support these ambitions is vital. "With all the options now open to over-55s wishing to access their pension savings, a consultation with a professional financial adviser is even more important to enable savers to achieve the lifestyle they desire when they retire. Irrespective of the recent changes to the rules, the fundamentals of pension saving remain true – saving as much as possible as early as possible during your working life is the best way to secure the most comfortable retirement."
See the Northern Lights – 38.00%
Travel on the Orient Express – 28.00%
Go on a round the world trip – 24.00%
Go on a cruise – 22.00%
Visit one / all seven Wonders of the World – 18.00%
Buy a house abroad – 16.00%
Research a Family Tree / Contact a long-lost family member – 16.00%
Retire – 14.00%
Drive Route 66 in the USA – 13.00%
Swim with dolphins – 12.00%
Learn a new language – 12.00%
Go whale watching – 11.00%
Visit a particular country – 10.00%
Live in another country – 10.00%
Go on a safari – 10.00%
Go on a road trip – 9.00%
Go for a ride in a helicopter – 9.00%
Eat in a Michelin-starred restaurant – 9.00%
Visit a jungle or rainforest – 8.00%
Write a film or book – 8.00%
Meanwhile, a 76 year-old 'bucket lister' was kind enough to give us his own observations on the list:
'The bucket list is never finished – it grows with every completed experience, when you find new things to add. I will probably fade away with a 20 item bucket list still not completed, but what memories!
DIY bucket list packages are good for the travel and sightseeing experiences – easy to plan and book on the internet and cheaper and more inclusive than any of the commercial packages.
Getting older and becoming less willing to do long-haul flights, but finding now that there is so much more to put on our bucket list – all in the UK!
What musical instrument should I learn to play and what is there to see in Northumberland? Must do a Northern Lights cruise!'
Sources: www.pru.co.uk (Published article: 2015/08/18)
If this blog has raised any questions why don't we have a quick chat?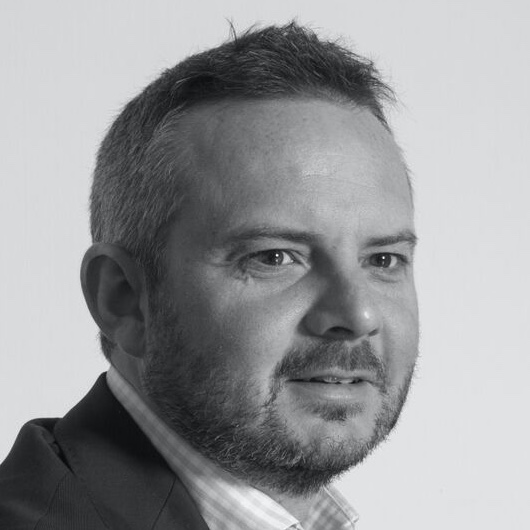 Garry Hale
MD & Certified Financial Planner
A brief meeting might be of interest, especially if you're unsure just how wealth management and financial planning could help you.
It would only require the investment of an hour or so of your time, and the coffee's not bad either.